HOME
ABOUT US
VEGETABLE
BOXES
LAMB & PORK
RECIPE
IDEAS
NEWSLETTER
ARCHIVES
GALLERY
F.A.Q.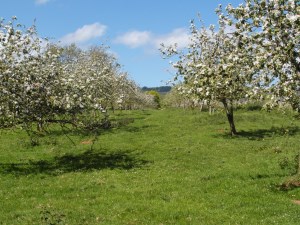 When we first started growing at Stoneage Farm, we immediately planted an apple orchard.

Consisting of about 120 trees, there are 12 varieties of eating apple, and some Crimson Bramleys.

Picking starts late in August with DISCOVERY, and continues into the autumn.

We then have a range of varieties to ensure continuous supply into the following spring.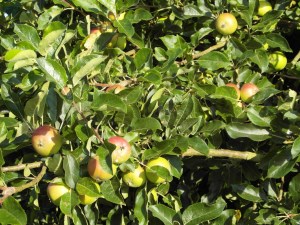 The varieties are: Discovery, Tydemans Early Worcester, Spartan, Pearl, Fiesta (Red Pippin), Queen Cox, Kidd's Orange Red, Belle de Boskoop, Gala, Braeburn, Idared, Sturmer Pippin and Crimson Bramley.

Any apples that don't make the grade, due to being small, or misshapen, are turned into juice. We have our own dedicated juicing room with a full range of equipment including a crusher, bladder press, bottling equipment and pasteurisers.

Juice is sold in 75 cl bottles and can be delivered with your veg box. Having been pasteurised, it will keep for up to a year unopened.